What is going on with zCage.com?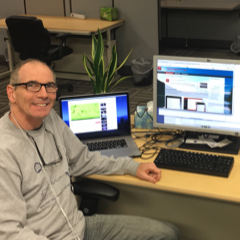 Hi, I'm Eric Elfner, an Independent technology entrepreneur. I established zCage.com in 2002 with basic tinkering.
Now working most often from the HCDC co-work incubator, I explore Flutter Apps (iOS, Android, Web), support and enhance some iOS Apps and Mac Apps, and grow affiliate content Websites. Prior to going Indie, I was a corporate Java Enterprise developer. I got intrigued with Apple products and mobile applications long ago. In 2014 dove in full time leaving my full-time job and starting up zCage.com Apps LLC. The rest is history as they say!
Please drop me a note at info @zcage.com or check out my apps.
Thanks for looking, Eric